This is what i understand to be truth, because this war did nothing but make a lot of people that didn't look like me rich/wealthy. They needed to use a front and they did this to all the other countries they wanted to control/overthrow/undermine/step on/keep underdeveloped.
The institution of white supremacy is a driving force in all wars and actions that involve going into another country in the name of democracy! So this war killed two or three birds with one stone! They needed a reason to beat the shit out of us for the Civil Rights movements and they wanted to stop our progress because they saw it as a threat to their lively hood, they wanted to put their foot on our necks again but times have changed so they needed another way to do it. So drugs gave them the best reason to do everything they wanted to do to us but couldn't.
The war on drugs is a global campaign led by the United States federal government, of drug prohibition, military aid, and military intervention, with the aim of reducing the illegal drug trade in the United States. The initiative includes a set of drug policies that are intended to discourage the production, distribution, and consumption of psychoactive drugs that the participating governments and the United Nations have made illegal. The term was popularized by the media shortly after a press conference given on June 18, 1971, by President Richard Nixon—the day after publication of a special message from President Nixon to the Congress on Drug Abuse Prevention and Control—during which he declared drug abuse "public enemy number one".
That message to the Congress included text about devoting more federal resources to the "prevention of new addicts, and the rehabilitation of those who are addicted" but that part did not receive the same public attention as the term "war on drugs". Two years prior to this, Nixon had formally declared a "war on drugs" that would be directed toward eradication, interdiction, and incarceration. In 2015, the Drug Policy Alliance, which advocates for an end to the War on Drugs, estimated that the United States spends $51 billion annually on these initiatives, and in 2021, after 50 years of the drug war, others have estimated that the US has spent a cumulative $1 trillion on it.
On May 13, 2009, Gil Kerlikowske—the Director of the Office of National Drug Control Policy (ONDCP)—signaled that the Obama administration did not plan to significantly alter drug enforcement policy, but also that the administration would not use the term "War on Drugs", because Kerlikowske considers the term to be "counter-productive". ONDCP's view is that "drug addiction is a disease that can be successfully prevented and treated… making drugs more available will make it harder to keep our communities healthy and safe".
In June 2011, the Global Commission on Drug Policy released a critical report on the War on Drugs, declaring: "The global war on drugs has failed, with devastating consequences for individuals and societies around the world. Fifty years after the initiation of the UN Single Convention on Narcotic Drugs, and years after President Nixon launched the US government's war on drugs, fundamental reforms in national and global drug control policies are urgently needed." The report was criticized by organizations that oppose a general legalization of drugs.
In 1986, the U.S. Congress passed laws that created a 100 to 1 sentencing disparity for the trafficking or possession of crack when compared to penalties for trafficking of powder cocaine, which had been widely criticized as discriminatory against minorities, mostly blacks, who were more likely to use crack than powder cocaine. This 100:1 ratio had been required under federal law since 1986. Persons convicted in federal court of possession of 5 grams of crack cocaine received a minimum mandatory sentence of 5 years in federal prison. On the other hand, possession of 500 grams of powder cocaine carries the same sentence. In 2010, the Fair Sentencing Act cut the sentencing disparity to 18:1.
According to Human Rights Watch, crime statistics show that—in the United States in 1999—compared to non-minorities, African Americans were far more likely to be arrested for drug crimes, and received much stiffer penalties and sentences.
Statistics from 1998 show that there were wide racial disparities in arrests, prosecutions, sentencing and deaths. African-American drug users made up for 35% of drug arrests, 55% of convictions, and 74% of people sent to prison for drug possession crimes. Nationwide African-Americans were sent to state prisons for drug offenses 13 times more often than other races, even though they supposedly constituted only 13% of regular drug users.
Anti-drug legislation over time has also displayed an apparent racial bias. University of Minnesota Professor and social justice author Michael Tonry writes, "The War on Drugs foreseeably and unnecessarily blighted the lives of hundreds and thousands of young disadvantaged black Americans and undermined decades of effort to improve the life chances of members of the urban black underclass."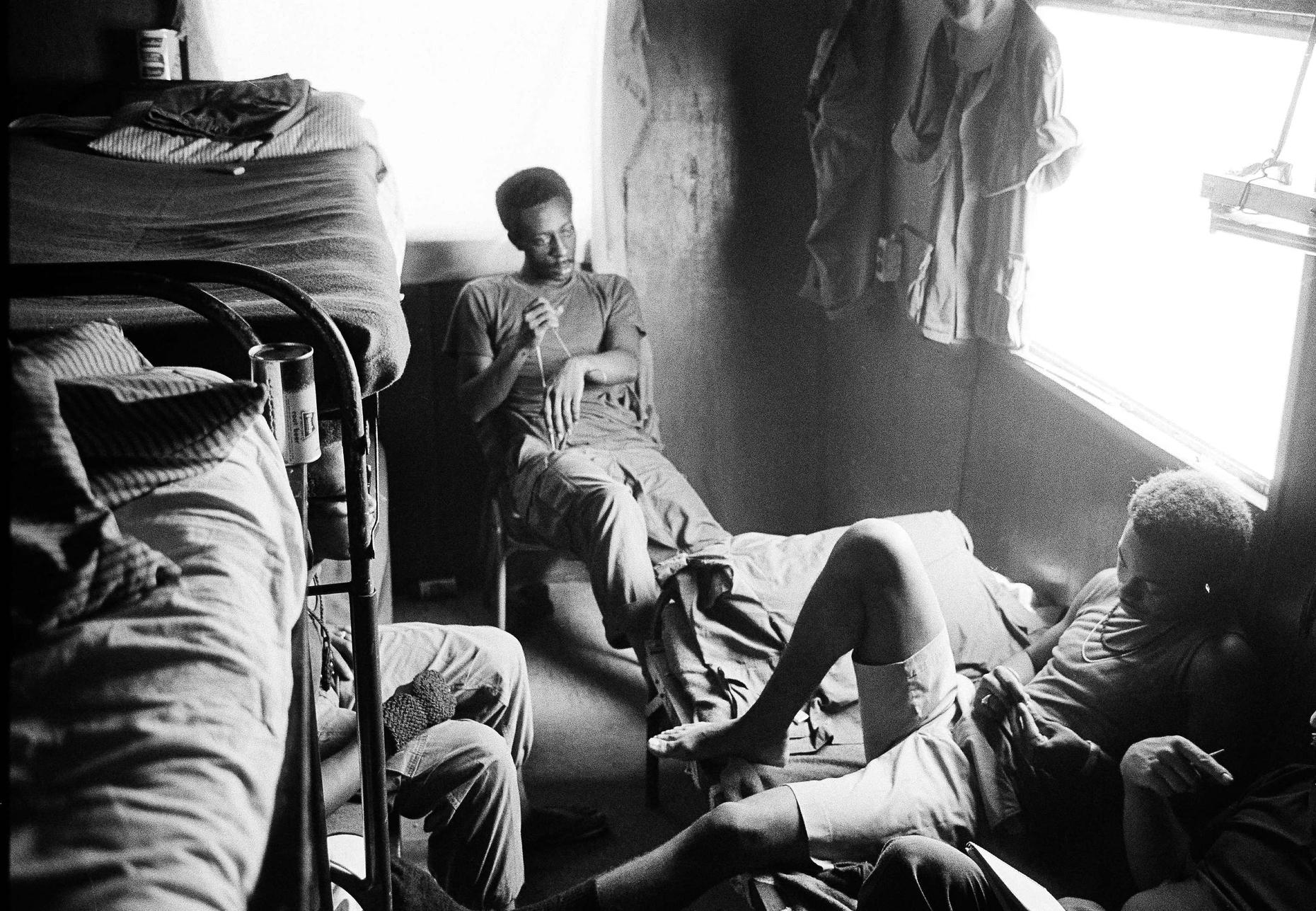 In 1968, President Lyndon B. Johnson decided that the government needed to make an effort to curtail the social unrest that blanketed the country at the time. He decided to focus his efforts on illegal drug use, an approach that was in line with expert opinion on the subject at the time. In the 1960s, it was believed that at least half of the crime in the U.S. was drug-related, and this number grew as high as 90 percent in the next decade. He created the Reorganization Plan of 1968 which merged the Bureau of Narcotics and the Bureau of Drug Abuse to form the Bureau of Narcotics and Dangerous Drugs within the Department of Justice. The belief during this time about drug use was summarized by journalist Max Lerner in his work America as a Civilization (1957):
As a case in point we may take the known fact of the prevalence of reefer and dope addiction in Negro areas. This is essentially explained in terms of poverty, slum living, and broken families, yet it would be easy to show the lack of drug addiction among other ethnic groups where the same conditions apply.
Richard Nixon became president in 1969, and did not back away from the anti-drug precedent set by Johnson. Nixon began orchestrating drug raids nationwide to improve his "watchdog" reputation. Lois B. Defleur, a social historian who studied drug arrests during this period in Chicago, stated that, "police administrators indicated they were making the kind of arrests the public wanted". Additionally, some of Nixon's newly created drug enforcement agencies would resort to illegal practices to make arrests as they tried to meet public demand for arrest numbers. From 1972 to 1973, the Office of Drug Abuse and Law Enforcement performed 6,000 drug arrests in 18 months, the majority of the arrested black.
The next two presidents, Gerald Ford and Jimmy Carter, responded with programs that were essentially a continuation of their predecessors. Shortly after Ronald Reagan became president in 1981, he delivered a speech on the topic. Reagan announced, "We're taking down the surrender flag that has flown over so many drug efforts; we're running up a battle flag."
Then, driven by the 1986 cocaine overdose of black basketball star Len Bias, Reagan was able to pass the Anti-Drug Abuse Act through Congress. This legislation appropriated an additional $1.7 billion to fund the War on Drugs. More importantly, it established 29 new, mandatory minimum sentences for drug offenses. In the entire history of the country up until that point, the legal system had only seen 55 minimum sentences in total. A major stipulation of the new sentencing rules included different mandatory minimums for powder and crack cocaine. At the time of the bill, there was public debate as to the difference in potency and effect of powder cocaine, generally used by whites, and crack cocaine, generally used by blacks, with many believing that "crack" was substantially more powerful and addictive.
Crack and powder cocaine are closely related chemicals, crack being a smokeable, freebase form of powdered cocaine hydrochloride which produces a shorter, more intense high while using less of the drug. This method is more cost-effective, and therefore more prevalent on the inner-city streets, while powder cocaine remains more popular in white suburbia. The Reagan administration began shoring public opinion against "crack", encouraging DEA official Robert Putnam to play up the harmful effects of the drug. Stories of "crack whores" and "crack babies" became commonplace; by 1986, Time had declared "crack" the issue of the year. Riding the wave of public fervor, Reagan established much harsher sentencing for crack cocaine, handing down stiffer felony penalties for much smaller amounts of the drug.
Reagan protégé and former Vice-President George H. W. Bush was next to occupy the oval office, and the drug policy under his watch held true to his political background. Bush maintained the hard line drawn by his predecessor and former boss, increasing narcotics regulation when the first National Drug Control Strategy was issued by the Office of National Drug Control in 1989.
The next three presidents—Clinton, Bush and Obama—continued this trend, maintaining the War on Drugs as they inherited it upon taking office. During this time of passivity by the federal government, it was the states that initiated controversial legislation in the War on Drugs. Racial bias manifested itself in the states through such controversial policies as the "stop and frisk" police practices in New York city and the "three strikes" felony laws began in California in 1994.
In August 2010, President Obama signed the Fair Sentencing Act into law that dramatically reduced the 100-to-1 sentencing disparity between powder and crack cocaine, which disproportionately affected minorities.
The war on drugs did what it was intended to do because the black people started to express self love, we started to understand we had some power and was willing to use it but they saw this coming and decided to kill two birds with one stone!
1. Make boat loads of money by getting us to sell drugs for them.
2. Lock us up when we get caught doing the very thing they wanted us to do.
3. They took rap and turned it into a weapon and pointed it right back at us to support the drug trade/war.
I think it was a very racist thing to do to us but we refuse to stick together so they can and will continue to plan and come up with different ways to harm us and the fake war they raged against us, it's still working. Nixon was no better than Hoover and they both hated black males! Nixon was recorded on tape calling black males gorillas and he did not caring about what happens to us… SG64